Aponic Aeroponic Farming Systems
Aponic Aeroponic Farms are more than just a good idea that can be used to grow multiple food crops efficiently and sustainably, we can convert farm and industrial buildings to be controlled environment farming businesses. We supply and support you with all aspects of growing and business expansion.
Aponic Ltd has designed, developed and manufactures a patented, sustainable farming system that uses 90% less water and yet grows 30% faster and gives 30% larger yields compared to traditional growing techniques.
Our controlled environment conversions are made from passsive house building materials and can be quickly installed to create the perfect building to grow clean, predictable, consistent crops 365 days a year. We have made sure that this system is affordable and have dramatically cut the capital outlay of building a future-proof vertical farm.
We offer a range of commercial and domestic growing systems that create fresh produce in a sustainable way that is kind to the planet and builds a sustainable business model that offers a meaningful diversification for farmers and enables entrepreneurs to enter the food growing market.
Aponic grew from a desire to grow food in a sustainable, reliable way. We quickly realised that to farm sustainably, we had to prove a sustainable business model.
With this in mind we made sure that the labour was minimal, energy usage was streamlined and the inputs minimised. We now have a way to consistently produce clean, predictable, traceable and great tasting food with no herbicide and minimal bug protection.
We create super productive farms providing full time jobs rather than seasonal labour and servicing local economies as well as large produce outlets.
Research & Education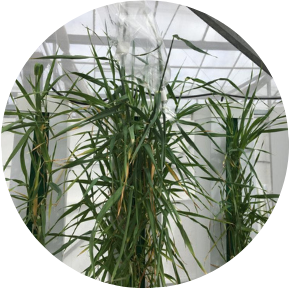 We give a repeatable, consistent platform for speed breeding and research projects and all new data for PHD students and their dissertations.
Commercial Farming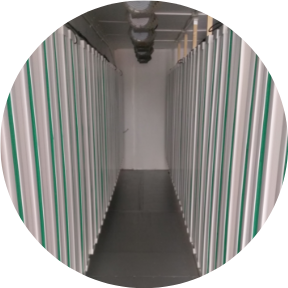 We offer a turn-key solution for all farmers to diversify into core market, sustainable farming whether urban or rural based.
Domestic Growing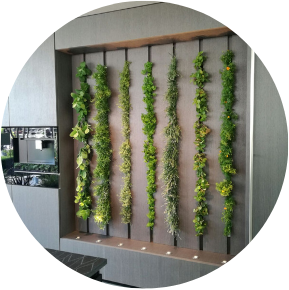 Have beautiful, flavourful food on hand grown with no pesticide or herbicide and available 365 days a year. no digging, no weeding and no droughts.
Commercial Kitchens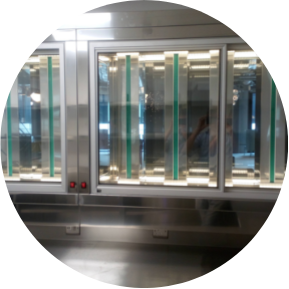 Fresh and interesting produce grown and used in front of your customers. Year round, secure supplies for hotels, restaurants, cruise ships and schools and hospitals.
Water Saving

Faster Growth

Nutrient Saving

Bigger Yields

Zero Run-Off

Why Aeroponic?
Growing using an aeroponic method allows more oxygen to absorb at the roots of the plant which enables it to form its oils and sugars much more efficiently; these are the building blocks of the plant so it can grow faster and give bigger yields, but this also means they have bags of real flavour.
Carbon Footprint
Growing in a recycling system means that you use 90% less water than in traditional growing methods yet grow faster and more plentifully. It also means that the nutrients are fully utilised in the growing process and not allowed to run off and damage biodiversity and the environment. 
Food can be grown in protected environments so that produce that is usually sourced from thousands of miles away can be grown locally.
We always support renewable energy usage and have streamlined the whole process to use as little energy as possible.
Sustainability
We are using less resources to grow more using less water, energy and crop protection, we are transporting less, cutting greenhouse gasses all round and enabling full time local jobs all year round growing crops. Did we miss anything? 
Let us know HERE