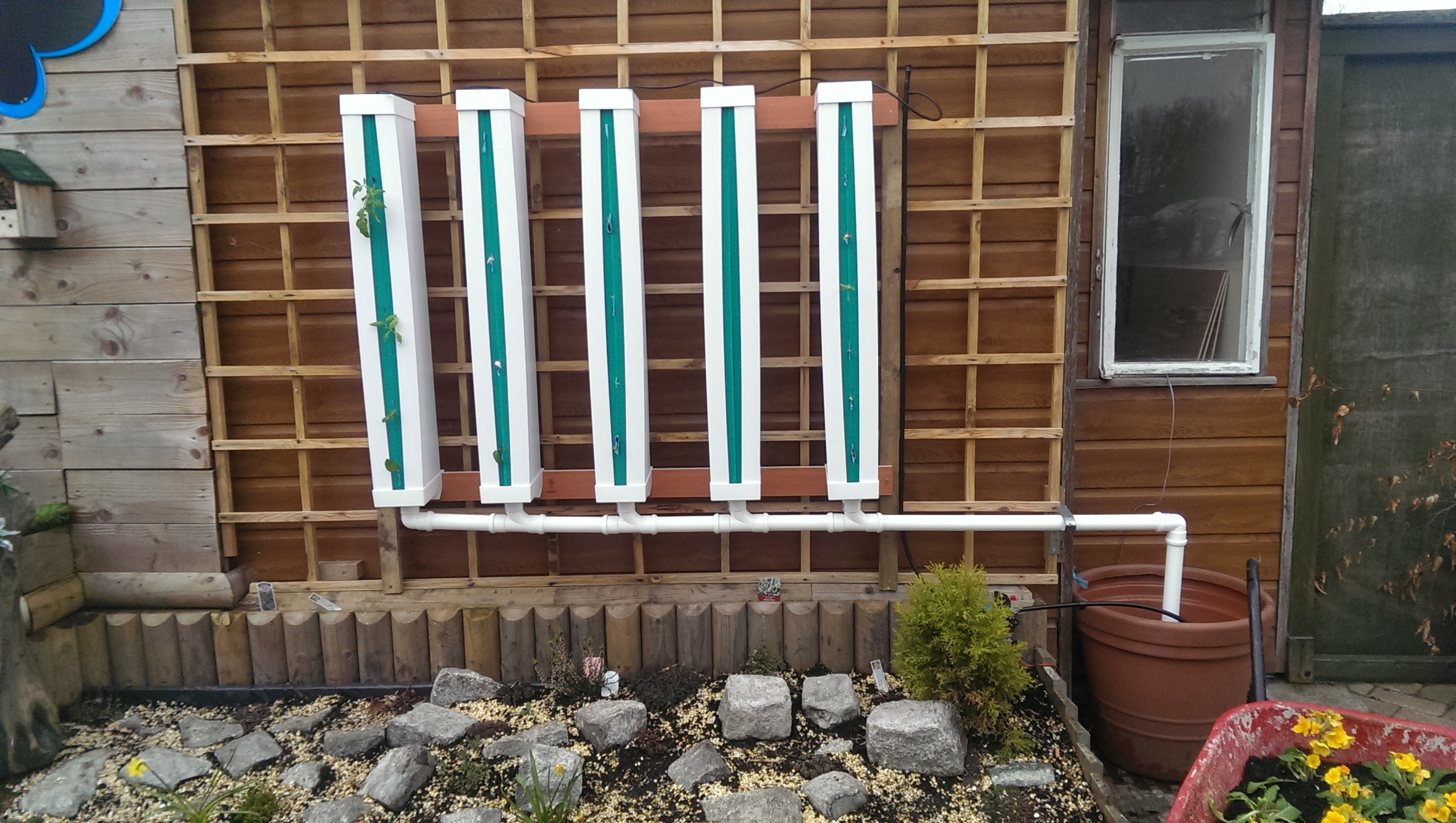 With this kit you can have your vertical garden up and running in about two hours and you do not have to be an expert to run it. Simply mount it on a sunny outside wall, balcony, greenhouse or conservatory wall so that you can grow food anywhere.
Our domestic growing kit comprises of:
A set of five 1m growing tubes
Water pump and timer unit
All water delivery pipes and spray nozzles
Options are available individually in this shop or can be ordered with your farm.